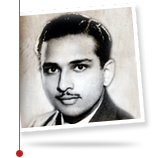 1946
K. M. Mammen Mappillai started MRF's journey as a toy balloon manufacturing unit in a shed in Tiruvottiyur in Madras in 1946.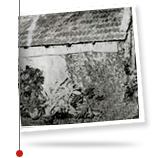 1949
By 1949, the company was making latex cast toys, gloves and contraceptives and established its first office at 334, Thambu Chetty Street, Madras (now Chennai), Tamil Nadu, India.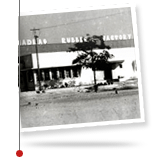 1952
MRF's venture into the manufacture of tread rubber in 1952 put them on the road and into the big leagues.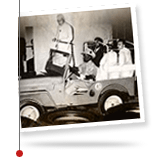 1956
By 1956, within 4 years, MRF was the market leader of tread rubber in India with a 50% share.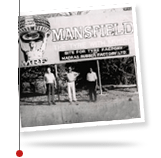 1961
1961 proved to be a fruitful year. MRF became a public company, established a technical collaboration with the Mansfield Tire & Rubber Company based in USA and then the Chief Minister of Tamil Nadu Mr. K. Kamaraj released the first tyre from MRF's new pilot plant at Tiruvottiyur.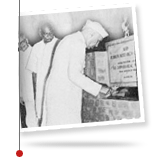 1963
Pandit Nehru laid the foundation stone for the Rubber Research Centre at Tiruvottiyur on June 12, 1963, commemorating the inauguration of the Tiruvottiyur factory.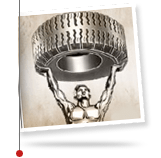 1964
MRF set up an overseas office at Beirut in 1964, one of India's first efforts at exporting tyres and to build an identity. The MRF Muscleman was born.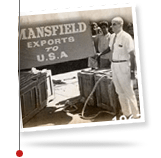 1967
MRF became the first Indian company to export tyres to the very birthplace of tyre technology, the United States.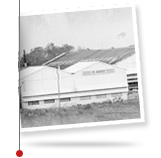 1970
MRF opened its second plant at Kottayam.