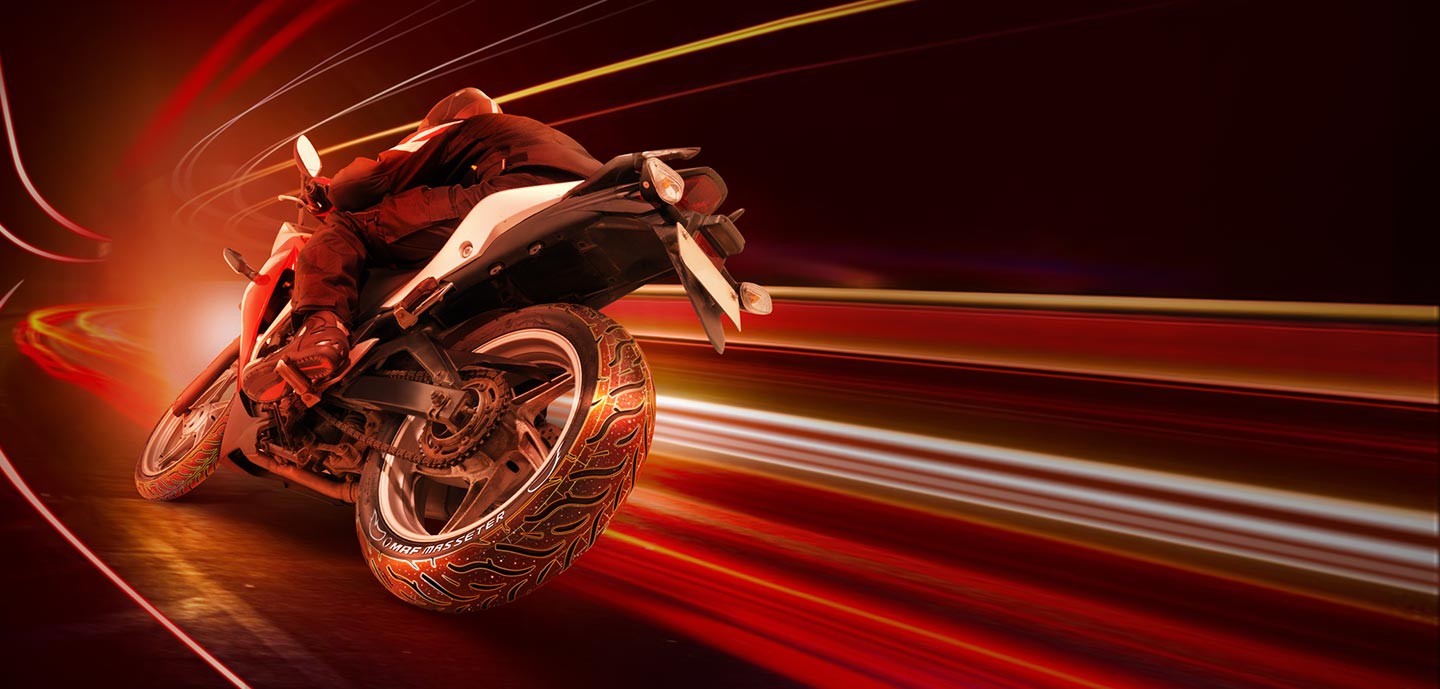 Enquiry Form
Benefits
Powered by L.A.P.S (Lean Angle Performance System), Masseter helps you with a better cornering experience
Superior
Wet Grip
Contoured grooves for better water channeling
Advanced
lean angle
Rounded profile to provide better cornering performance
Better
Braking
Softer compound for perfect braking balance
Perfect
Balance
Wider contact patch which provides better confidence while switching body posture
Find the perfect Masseter Tyre for your bike
Rear - 140/70-17 MASSETER-X MCT TL
Rear - 140/70-17 MSX
* - optional size for selected bike

The Masseter Journey
It's time to find out who is behind the Masseter - A tyre designed for you to Rule Every Curve!
They tested the tyre to the hilt at the Kari Motor Speedway and came out gushing about it. Here's what they had to say!
Riding gear? Cornering Academy? Biking Gear? What is the Masseter Formula? Find out!
A glimpse of the day when you find out the Masseter Formula to Rule Every Curve!
time to rule some curves
Explore & discover the best curves in India
We use cookies to offer you a better browsing experience. By using our site, you consent to our use of cookies.