A Luxury Watch: Every Gentleman's Best Friend

Andy Murray once famously said, "Like most guys, I've always loved watches. I can always check the time on my phone but having a watch is so much better."
The legendary British tennis player, known for his understated elegance and Rado watches on the tennis court couldn't have said it better. Like cars and bikes, there has always been an inherent bond between gentlemen and their timepieces. When it comes to accessories, women have a wide range of options before them. Gentlemen, however, at least the more discerning ones, can easily get away with sporting just one key accessory – a statement watch. At the end of the day, it really boils down to one thing – men are obsessed with watches.
It's not hard to link this obsession to the geek inside all of us. Why else would we fawn over the unmistakable dial and oyster bracelet of a Rolex Oyster Perpetual, or the perpetual calender of an IWC or even the cockpit-inspired dial of a Breitling. It's true – grown men are boys at heart and are thrilled at the idea of sporting something that has a technical side to it, something engineered – a geeky gizmo, if you will. Moreover, a fine watch is an heirloom pieces.
Today, we live in times where gizmos last only a few years. A good watch, on the other hand, is designed to last a lifetime, and the feeling of sporting that on your wrist, is unmatched. And finally, we must not forget that a fine watch is nothing short of an investment. A rare piece goes up in price as the years pass. No surprise, then, that a Patek Philippe Henry Graves Supercomplication got auctioned off for a record US $24 million at a Sotheby's auction in 2014. And this is just one of many such examples. Need I say more?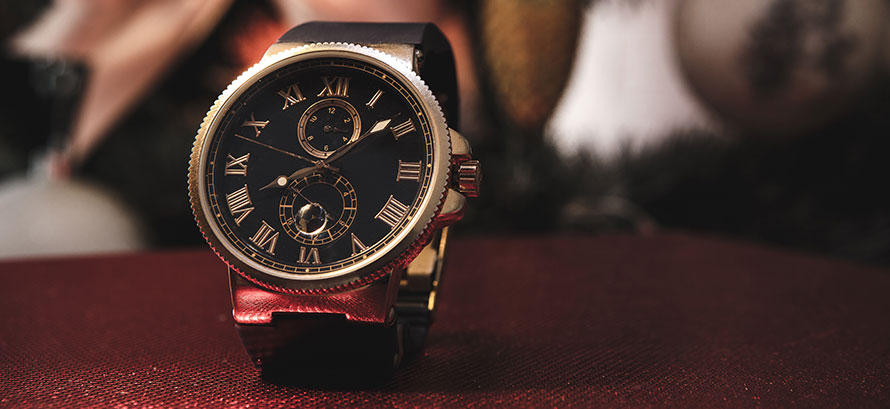 Why Is It A Luxury?
But that brings me to my next question – what makes a Swiss watch so luxurious? To the untrained eye, a timepiece is just that – a timepiece – and cynics are quick to criticise the prohibitive price tags attached to a Swiss luxury watch. But discerning watch aficionados will tell you that there are many factors that go into making a watch so special – and luxurious. Let's take a look at some of these factors.

Heritage – The oldest Swiss watch brand, Vacheron Constantin, is over 260 years old, and is the longest continually operating watch company in the world. The house of Favre Leuba, dates back to 1737 and remained a family business for eight generations. Breguet, which was founded in 1775 is credited with having invented the first wrist watch in 1810. Rolex, on the other hand, founded in 1905, is over a century old but is still considered a "youngster" in the watchmaking world. These are just a few of the many brands that have existed over a century.
Each of these brands have a story to tell and have tirelessly preserved their heritage.
So when you buy a timepiece from one of these legacy brands, you are actually biting into a slice of history. These brands use age-old techniques that have been passed down through generations and savoir-faire that has stood the test of time. Another main element of heritage, according to Larry Pettinelli, US President of Patek Philippe, is that the watch "should not be concerned with trends, but needs to be one that can be passed down through generations."
Craftsmanship – The preferred word by luxury watchmakers is "savoir-faire", which translates from French as knowhow. In an interview to The New York Times, David Sadigh, founder and CEO of the Digital Luxury Group says, "Anyone can create a good-looking watch with a quartz movement. However, mastering craftsmanship and creating in-house movements is a different ballgame, on that creates more exclusivity." Swiss legacy brands are a case in point of this quest for craftsmanship, technical knowledge and hand-finished excellence. Some of these brands pride themselves on creating entirely hand-crafted timepieces, with pieces that are entirely manufactured in Switzerland. The Swiss have earned a reputation for their attention to detail. They have established themselves as authorities in the highly specialised process of watchmaking and mechanics, thereby justifying the premium that they charge.
Precision – Haute horology is all about brands trying to impress their customers with complications and movements, each more innovative than the other.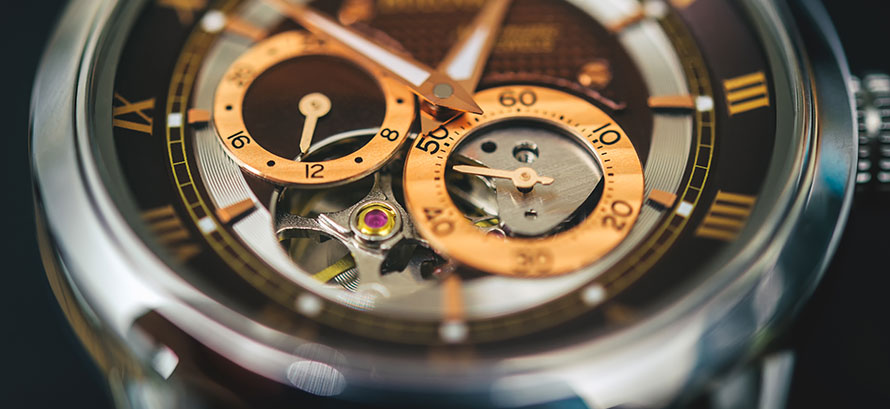 A watch's precision is usually measured by its COSC certification.
COSC is the Controle Officiel Suisse des Chronometres, which is the official testing institute, responsible for certifying the precision and accuracy of any Swiss watch. Vacheron Constantin recently presented the world's most complicated watch, with 23 complications, while Seiko (a whole new school of watchmaking from Japan) is said to make some of the most accurate watches in the world with its signature quartz movements.
Breguet invented the tourbillon, possibly the most iconic element of the watchmaking world, way back in the 19th century, and the tourbillon continues to embellish the world's finest timepieces, contributing to their precision. Today, of all the Swiss automatic movements, the ETA 2824 continues to be the most popular and reliable, especially for third-party manufacturers. While a conventional quartz movement watch is accurate to less than one second a day, a high-end mechanical movement-powered watch can be off between -4 and +6 seconds a day. This is the acceptable standard by the COSC.
Rarity – The most prized watches are the ones released in limited edition. Any luxury watchmaker worth its salt will release a limited edition series every now and then, to commemorate a special person, event or occasion. Omega recently launched a limited edition of 7007 pieces to celebrate the legend of James Bond, while Breitling's Navitimer Chronographs were recently released in a limited edition of 500 pieces. Another recent limited edition series is Carl F. Bucherer's 188-piece edition of watches dedicated to a Manta Ray charity.
Aesthetics – The above mentioned technological aspects of a watch coupled with the actual aesthetic elegance in its design make it so special. The refined lines and understated elegance of Swiss horology are unparalleled.
I hope this little initiative is an appropriate wrap-up of my love for fine watches, and just what makes them such a coveted object of desire.
Riaan J. George is one of India's leading luxury journalists and bloggers, chronicling trends in the world of watches, fashion, luxury travel, aviation and fine spirits. With 15 years of experience, Riaan also writes on luxury for India's leading luxury publications. Follow his fun and glamorous updates on Instagram @urbaneyebyrg